I was thrilled to present at Agile 2009 on building a learning culture on agile teams. This post is a short summary of the presentation. You can view the presentation on slideshare. The image below is a mindmap of the presentation: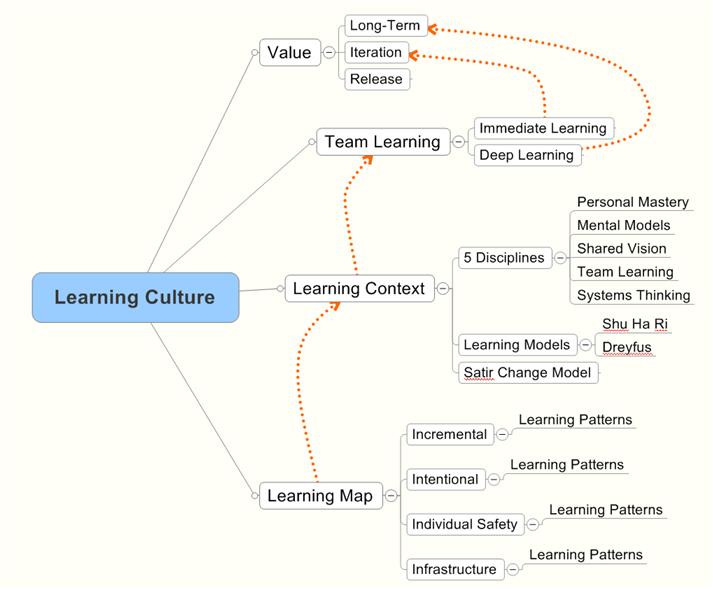 The main point is that in order to embrace change:
We should strive not only to deliver value today but simultaneously increase our capacity to deliver value tomorrow.

There are so many dimensions we can learn: our products, our customers, our domain, new technologies and so on in order to embrace change and deliver value. Now, embracing change is supported by learning and so we can consider change models for insights.  Even though the change model from Virginia Satir is modeled on dysfunctional families I believe the applicability to agile teams is sound. I often find the limiting factors in building high performance agile teams are the team members mental models and the team's ability to work together effectively.

To build our capacity to embrace change and achieve ever higher levels of performance we need to build learning teams. This is one of the five disciplines that Peter Senge discusses in his classic text The Fifth Discipline. I find two main challenges that the five disciplines present to agile teams. First, much of the book applies to larger organizations than agile teams and second the book is short on practical tools to help learning teams. The supporting text,  The Fifth Discipline Fieldbook and other tools primarily from Agile Retrospectives and Fearless Change provide activities and simulations that you can use with agile teams.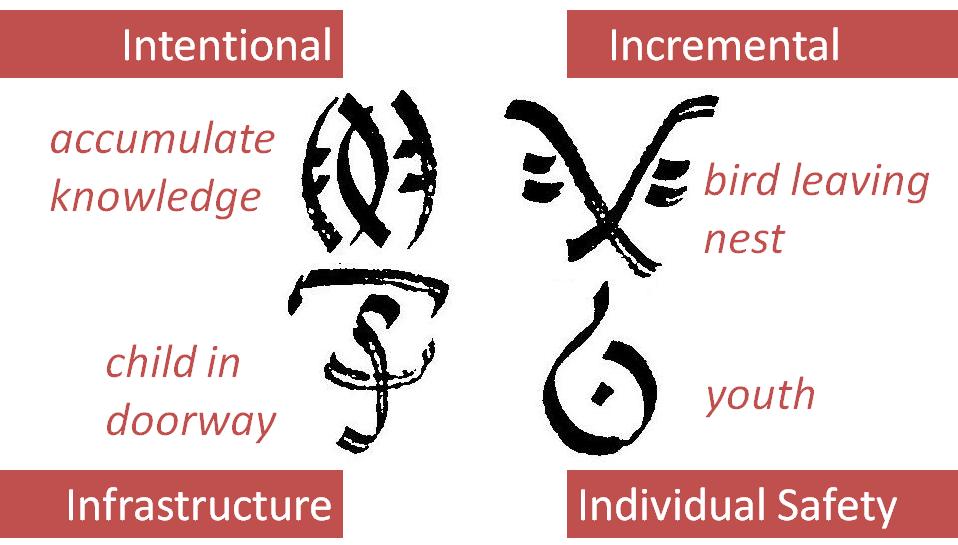 Now, I want to bridge the game from the principles of team learning to the practices by way of an agile learning map. I built a learning map based on on the Chinese symbol for learning. It provides four key areas that are necessary for building a safe learning culture:
Intentional – Proactively plan and retrospect on learning activities
Incremental – Focus on small incremental. progressive learning
Infrastructure – Build a workspace structure that supports effective learning
Individual Safety – Make sure people feel safe to learn
The presentation provides a more detailed map of activities and patterns you can use in each of the above areas.
Building the teams learning muscle is key to long-term agile success!